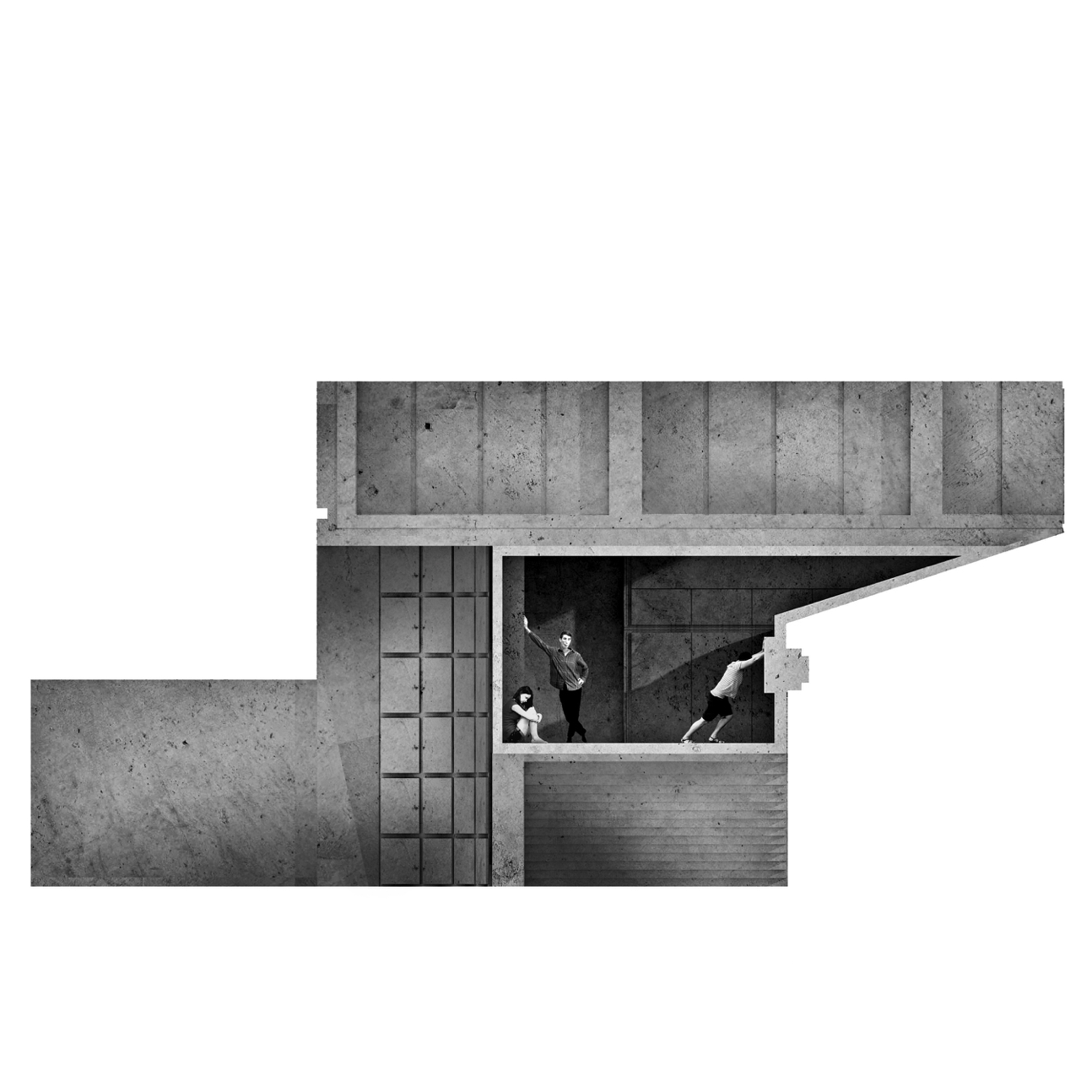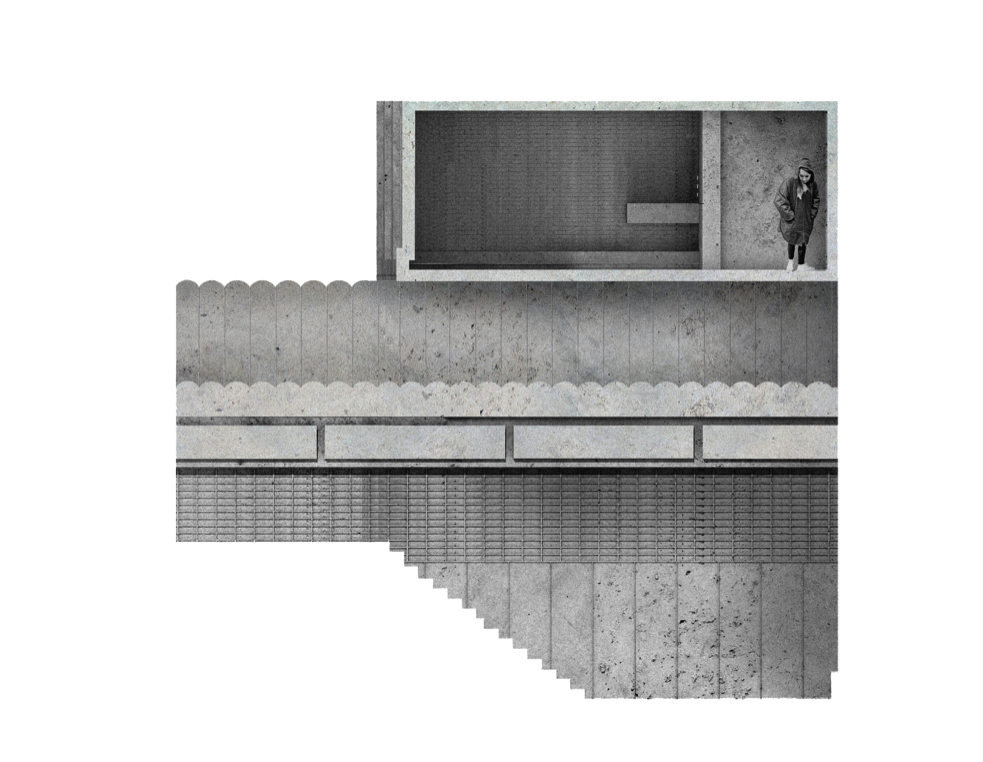 *Hortus conclusus | Auditorium of silence
The monumentalization of a place
An auditorium in the middle of a school campus originally a monastery garden. It observes it's surroundings by closed and open facades.
The facades are imprints of its surrounding buildings.
By imprinting its surroundings an empty shelter is left. Time and space is captuared here and became peacefull and quiet. From here the alteration of its surroundings can be observed.
status | study
up | right side facade
below | concept schedule imprints of surrounding buildings
below | back side facade