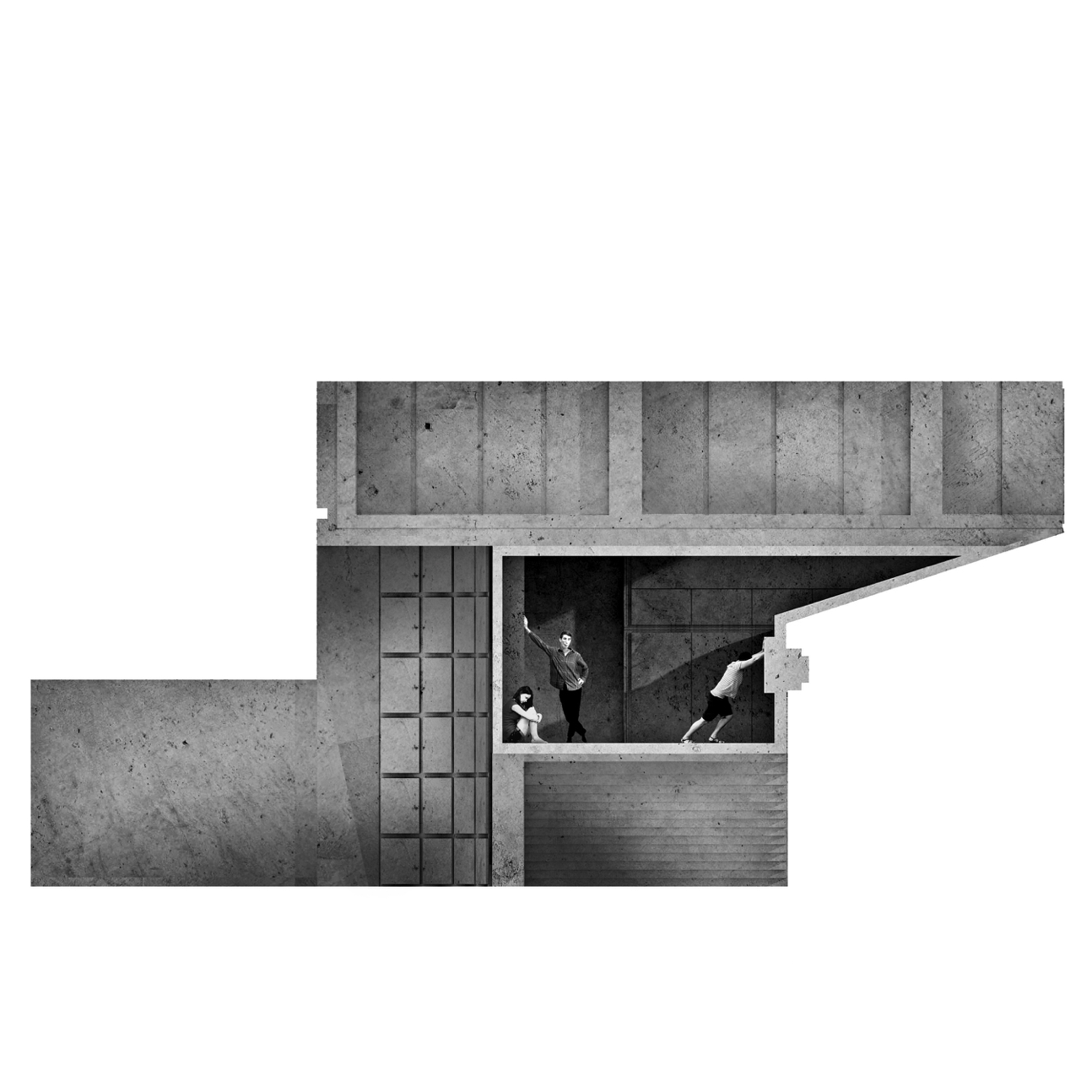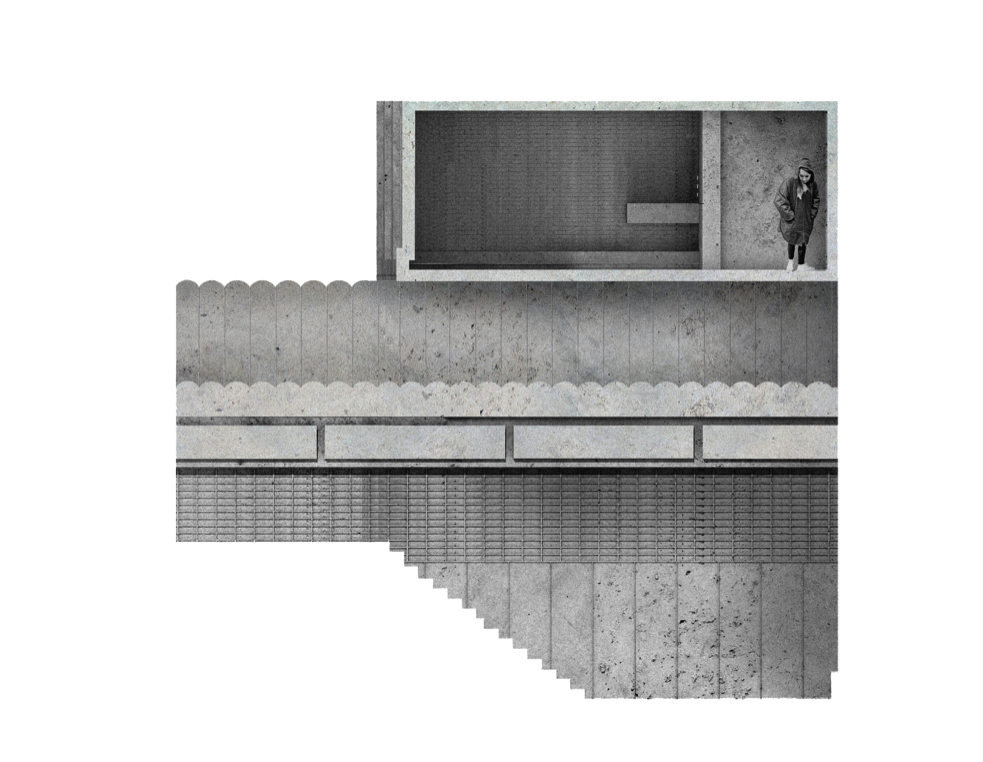 *Observatory
Monumentalization of space
Some spaces have a long and rich history and are worthy of being told. In this case an observatory is built in a former monastery garden.
The observatory is shaped by imprinting its surrounding buildings. Current time is monumentalized in concrete like a physical photograph.
The building provides an overlook and a place to shelter.
status | study 2015
up | right side facade
below | concept schedule imprints of surrounding buildings
below | back side facade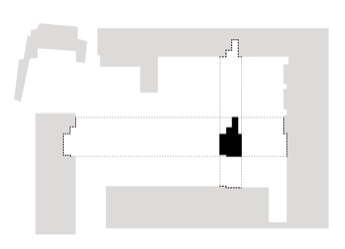 *right side facade Auditorium
schematic plan imprint by syrrounding building
By imprinting its surroundings an empty shelter is left. Time and space is captuared here and became peacefull and quiet. From here the alteration of its surroundings can be observed.
*back side facade Auditorium