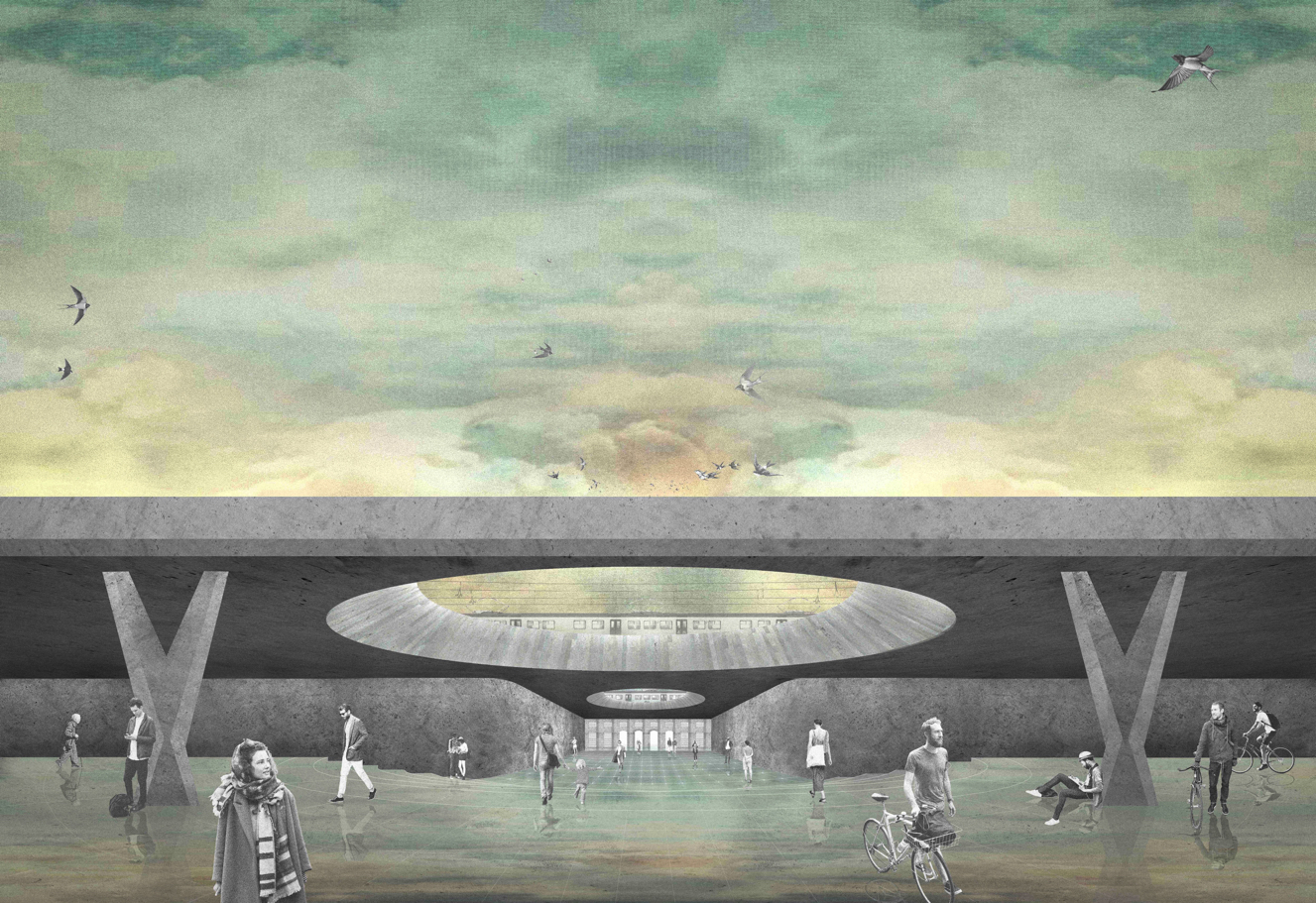 Willem II Passage | Tilburg
'Standstill and movement'
A new tunnel under the railway connects the historic city with the railway zone of Tilburg.
To mark this gathering, sunlight and artificial light (from the ground) are joining forces and provide a lively spectacle during day and night.
The dome is an ode to the sunlight in contrast with the artificial groundlights which represents the modern times.
status | tender 2015
up | illustration entrance from historic city
*In collaboration with Herman Kuijer