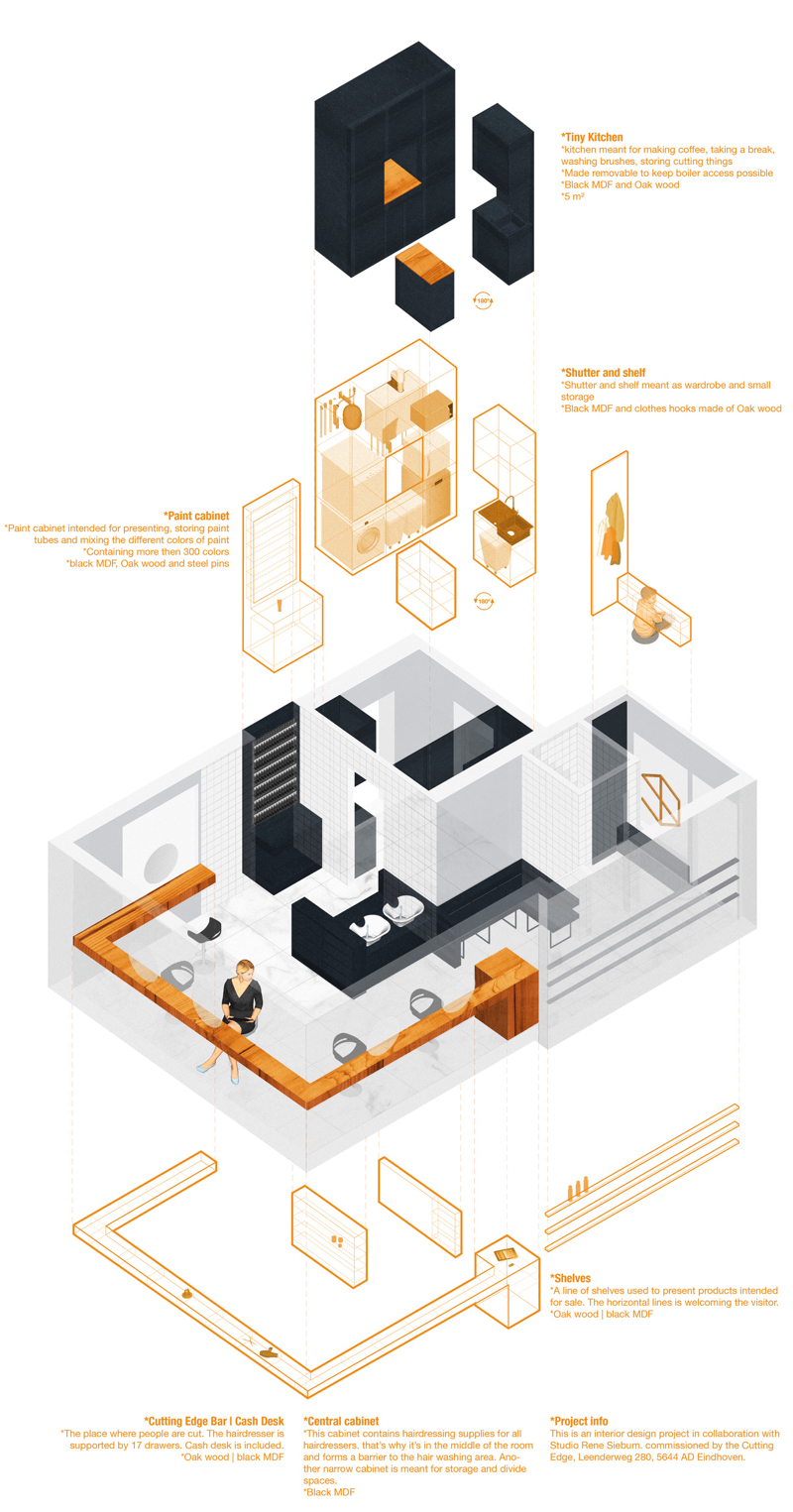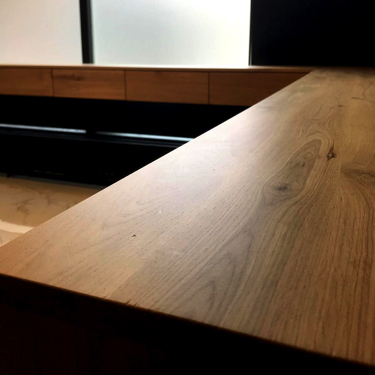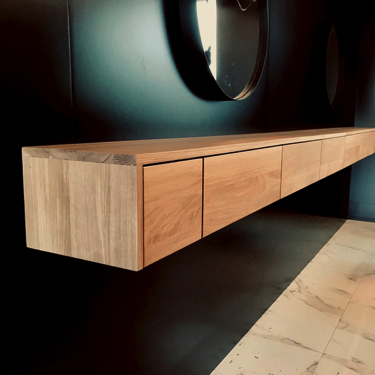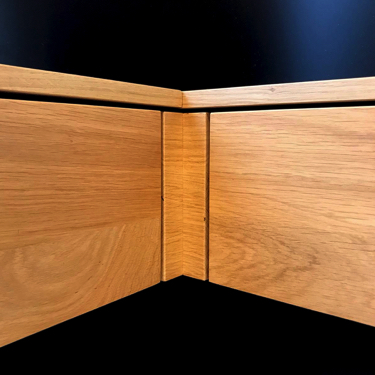 *Cutting Edge
Hairsalon in transformation
A lively hair salon in Eindhoven being part of a private house needed a transformation in appearance and functioality. In collaboration with Rene Siebum we were asked to redesign the relatively small space of 40m2. It was a challenge to accomodate more workspace, rethink the routing and to create a kitchen with a space where the staff could find a moment to eat and relax.
Eventually we found a language in which we transformed the individual workplaces and loose elements to one large workspace in the form of a twelve meter long, solid Oak wooden sheld. The Oak line creates unity and a homely atmosphere, the 24 drawers provide the demanded storage space.
The paint cabinet forms the unique element in the space where paint color is prepared and the exclusive paint collection is exhibited at the same time.
status | completed
project type | interior design |
below | pictures hairsalon
in collaboration with Studio Rene Siebum