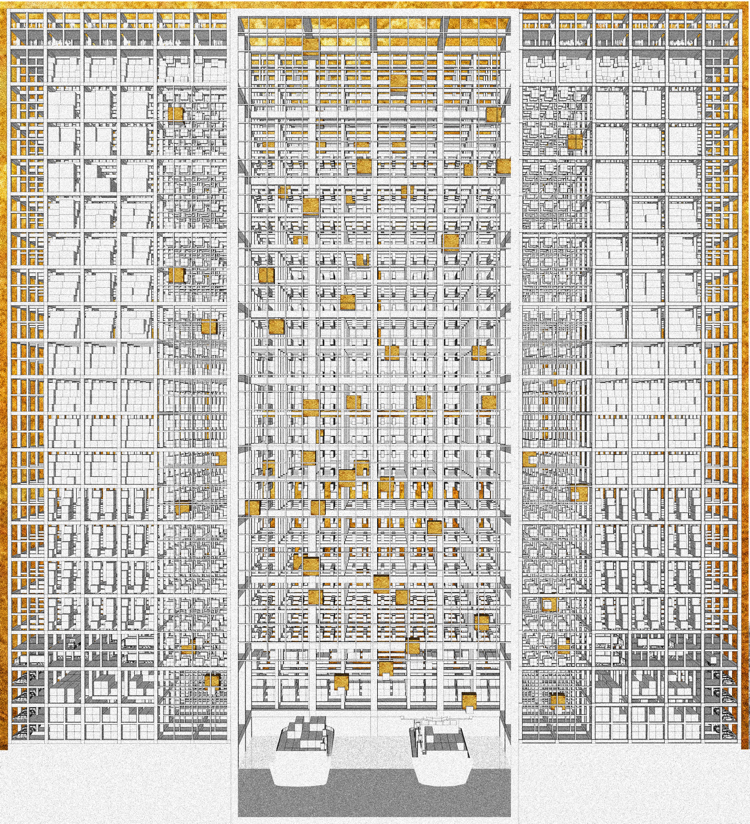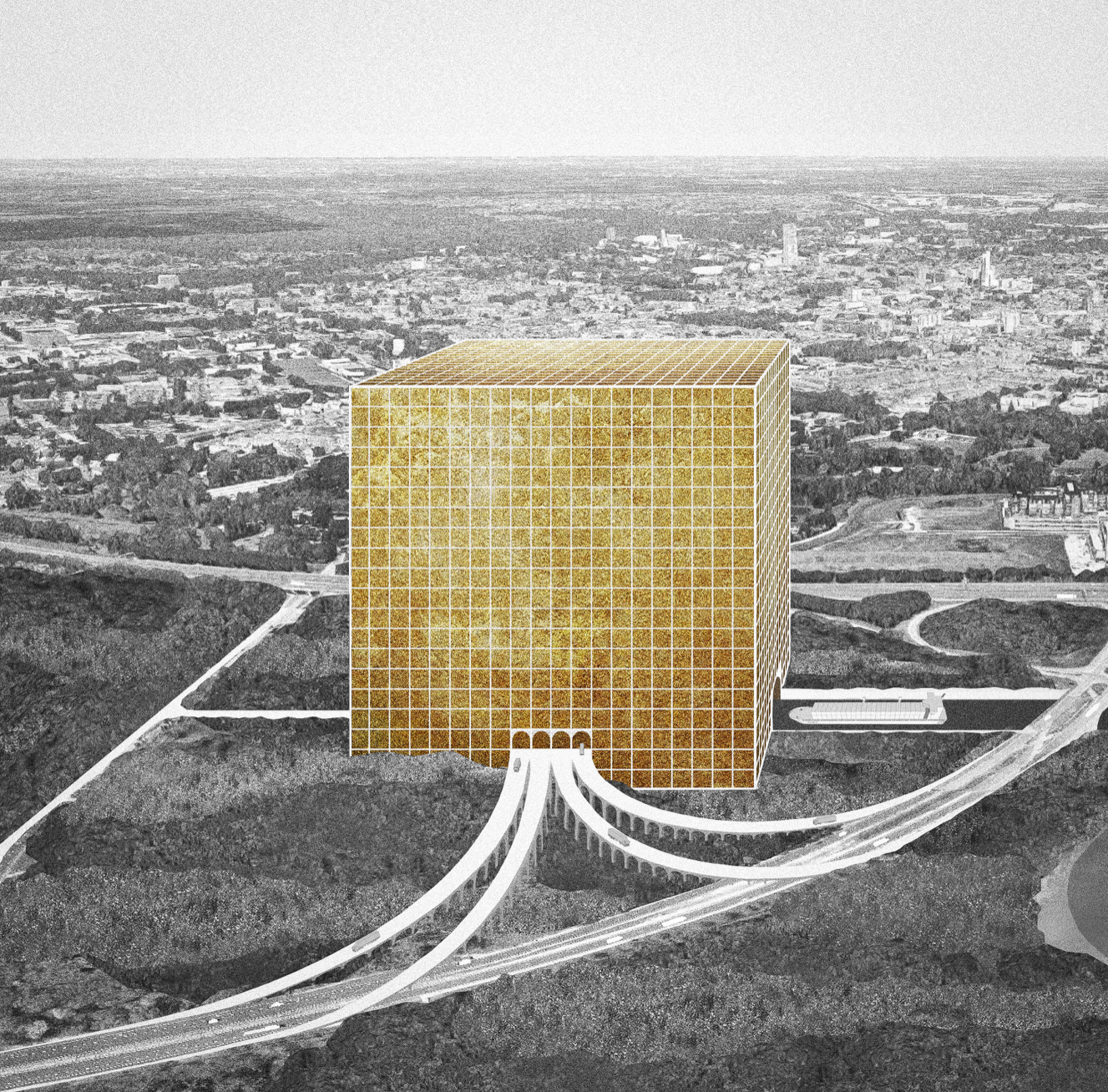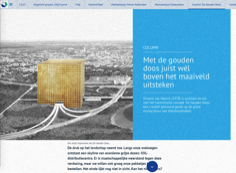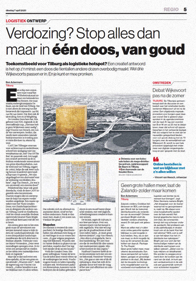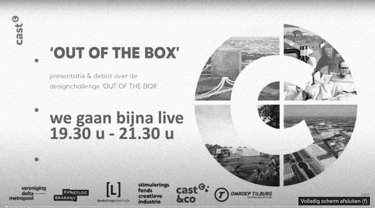 *De Gouden Doos
''The golden box'


The concrete core provides stability and acts as a vertical transport space for goods. It is unheated, unlit and naturally ventilated. This is the playing field of robots; self-maintained machines, smart automation, cobots, control by VR.
The surrounding wooden construction forms a flexibly divisible space, arranged conform current spatial needs. The use of wood and renewable building resources as much as possible is an answer to current socio-cultural issues. Fallen trees can be compensated elsewhere. In addition, the use of wood ensures Co2 reduction and Co2 storage.
The outer ring can be used as required. The Golden Box has offices with direct access to high-quality outdoor space. The shell is largely covered with gold PV panels. This is also a flexible finish according to the needs of the time.
status | selected design challange 2020
in collaboration with: Vincent van Heesch | Bram van de Sanden |
Nout Sterk
project type | Research & Vision | Design Challenge 'Out of the Box' by CAST
Exposition Tilburg Lochal 2020
CAST Debat 2020
Short movie 'De Gouden Doos'
Brabants Dagblad | Cobouw
Expected: landschapstriennale 2020
*CAST Short movie 'De Gouden Doos'
*Publication Brabants Dagblad
*section isometric 'De Gouden Doos'
*De Gouden Doos
'One giant golden box'
The extreme growth of the gray boring distribution centers causing visual pollution of the dutch landscape.
This growth is mainly caused by our behavior as a consumer and it is expected that this will only increase.
Instead of reducing or hiding the distribution centers, we propose to showcase them and celebrate the fact with one big Golden Box.
*Birds eye 'De Gouden Doos'