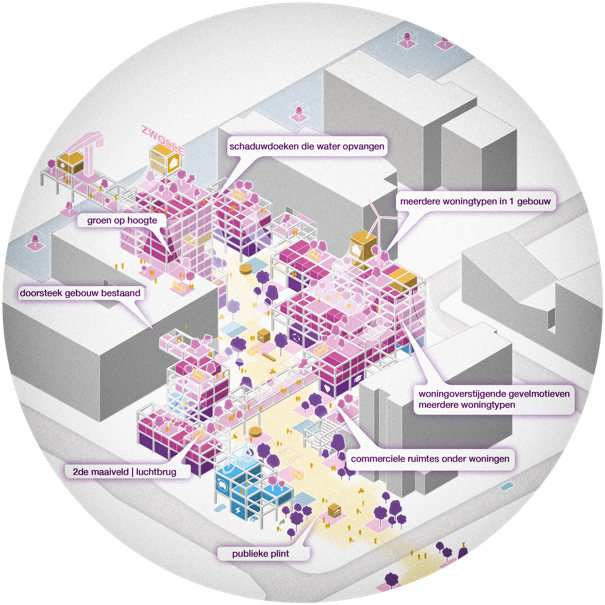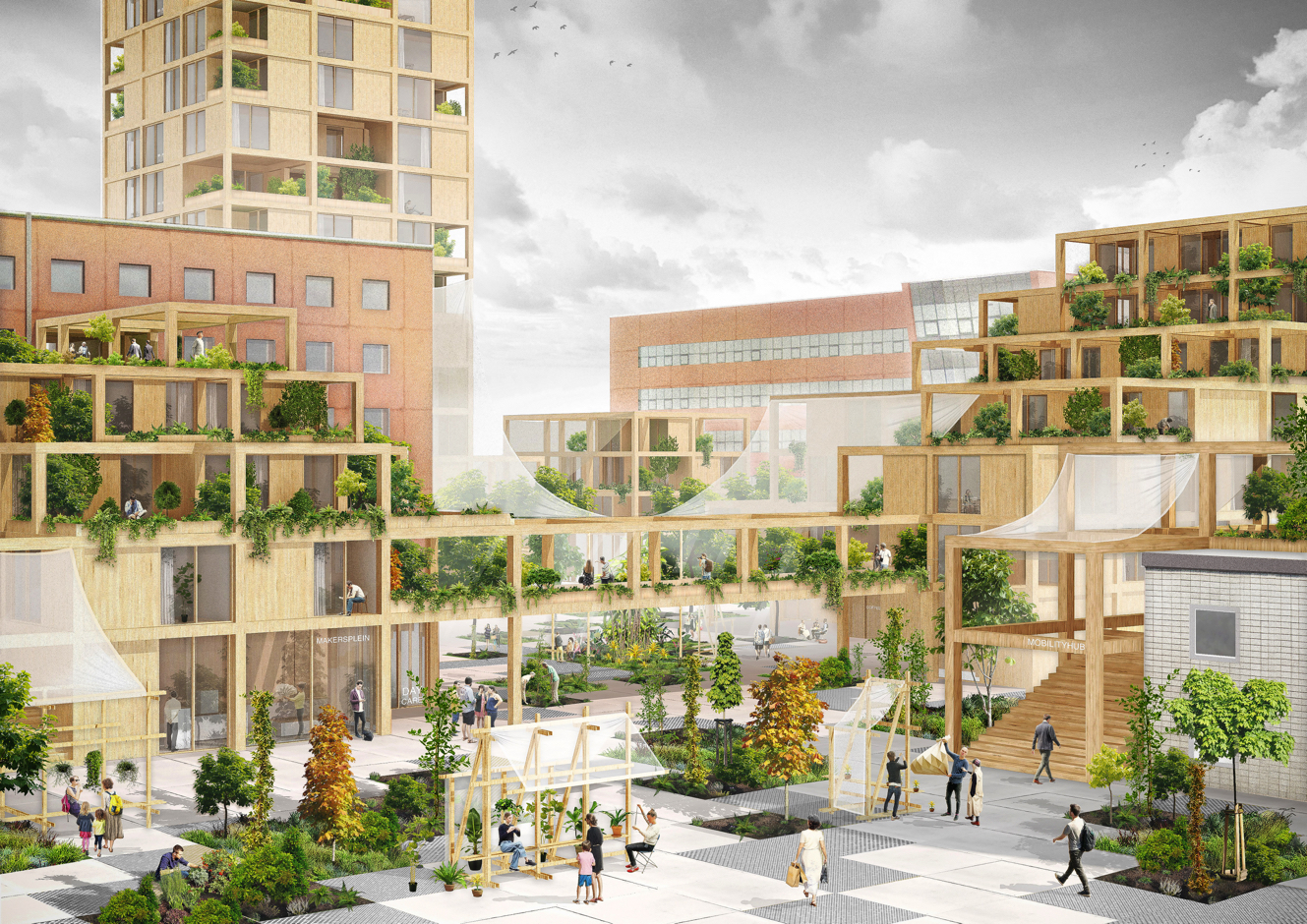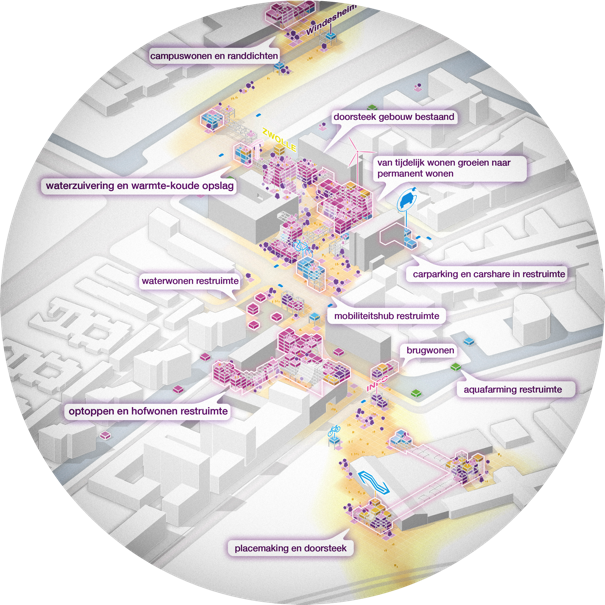 up | Visual of the streets of The Spoorzone Zwolle
The area is gradually being transformed through a smart design strategy:
1) Temporary P garage 'sucks' the cars out of the area, exposing excess space.
2) Flexible and modular basic system enables speed, changeability and temporality. With the 'next level' quality and embedding. Flexibility to the permanent situation as a shadow plan.
3) Engelenpad is activated by a temporary bridge, transformation of existing plinths and parasitic attachment to existing building parts. Placemaking at crucial urban nodes
4) Gradual further development: Greening and making public space more sustainable. Existing buildings are also being transformed. Permanent buildings are perpetuated.


*Flexwonen
*Atelier Rijksbouwmeester
up | isometric birdseye Spoorzone Zwolle zoom
status | research 2021
project by: Tom van Tuijn Stedenbouw | FAAM Architects
Text by FAAM Architects
projectrole: research & visualization
up | isometric birdseye Spoorzone Zwolle
We are dealing with a major housing shortage in the Netherlands. In addition to building homes, we need to think carefully about which homes we build. Does 'what we build' fit in well with the increasingly diverse housing demand? Flexwonen can provide a complementary answer to both questions.
The Spoorzone Zwolle is characterized by the different residential environments. The Engelenpad, as a connector of the city center, rail zone and education campus, introduces the different flexible housing typologies and forms the weaving thread between the residential environments.